Features:
- Numerical display
The measured value will appear directly on the screen so that you can read easily.
- Set maximum pressure
The pump will continue to work until the pressure meets the specified value you set in advance.
- Measure the tyre pressure
It will not take up much space, so you can carry one wherever you go and measure the tyre pressure whenever you need.
- Flashlight
The pump is equipped with LED light, so it can be used as a lamp in the dark.
- Versatile device
Aside from tyres of cars, the tool is also suitable for bicycles, balls, kayaks, motorbikes and so on.
- Handy gadgets
Several useful tools are included, along with the pump, such as knife, screwdrivers, rubber glue.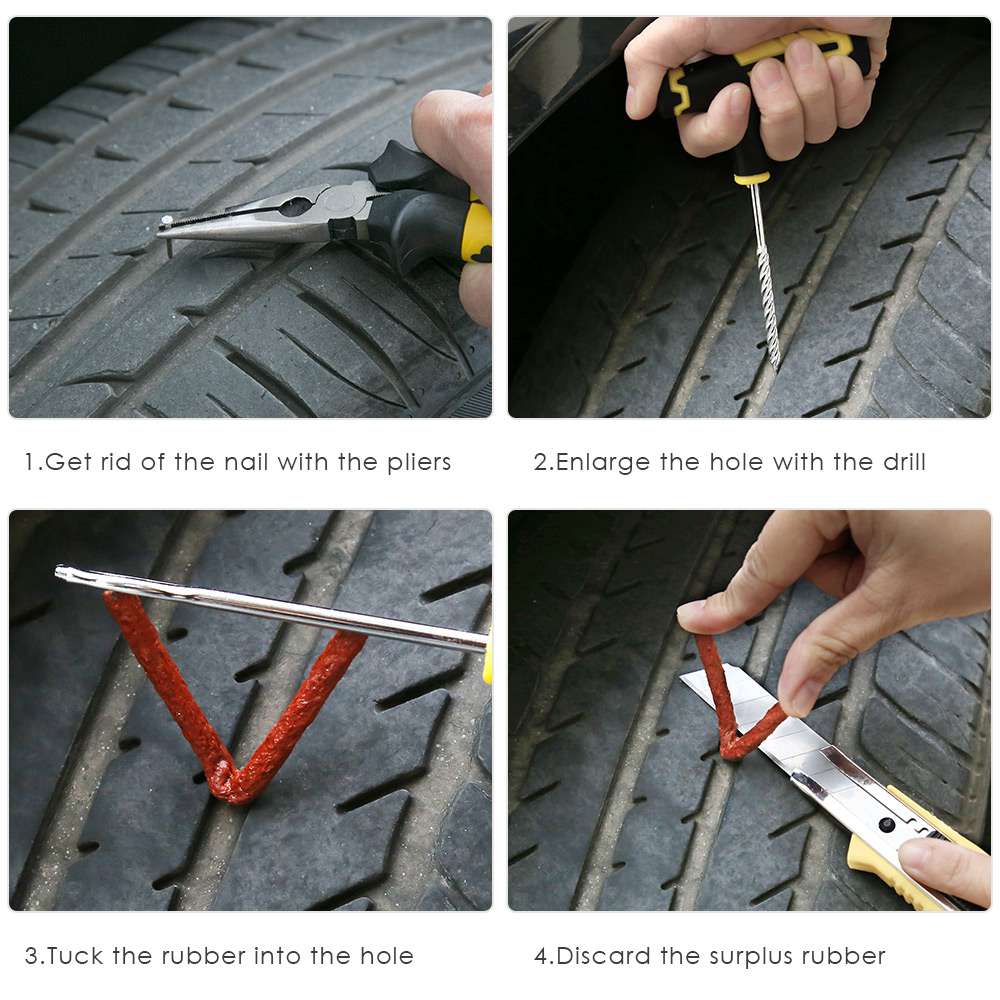 Specification:
Power: 120W
Voltage: DC 12V
Maximum pressure: 150 psi
Powerline: 3M
Time of pumping a tyre up: 2 - 4 minutes
Package weight: 2.886 kg
Package Size(L x W x H): 29.00 x 29.00 x 13.00 cm / 11.42 x 11.42 x 5.12 inches
Package Contents: 1 x Car Air Pump, 2 x Screwdriver, 1 x Plier, 1 x Knife, 2 x Drill, 1 x Tube of Glue, 3 x Ball Needle, 1 x Protective Tube
Product Safety Disclaimer:
We do not accept any responsibility or liability for misuse of this or any other product. All our products are extensively tested to comply with rigorous and strict QC standards. For certain products (e.g. toys, knives, etc.), we recommend proper supervision as we cannot be held liable for misuse or accidents.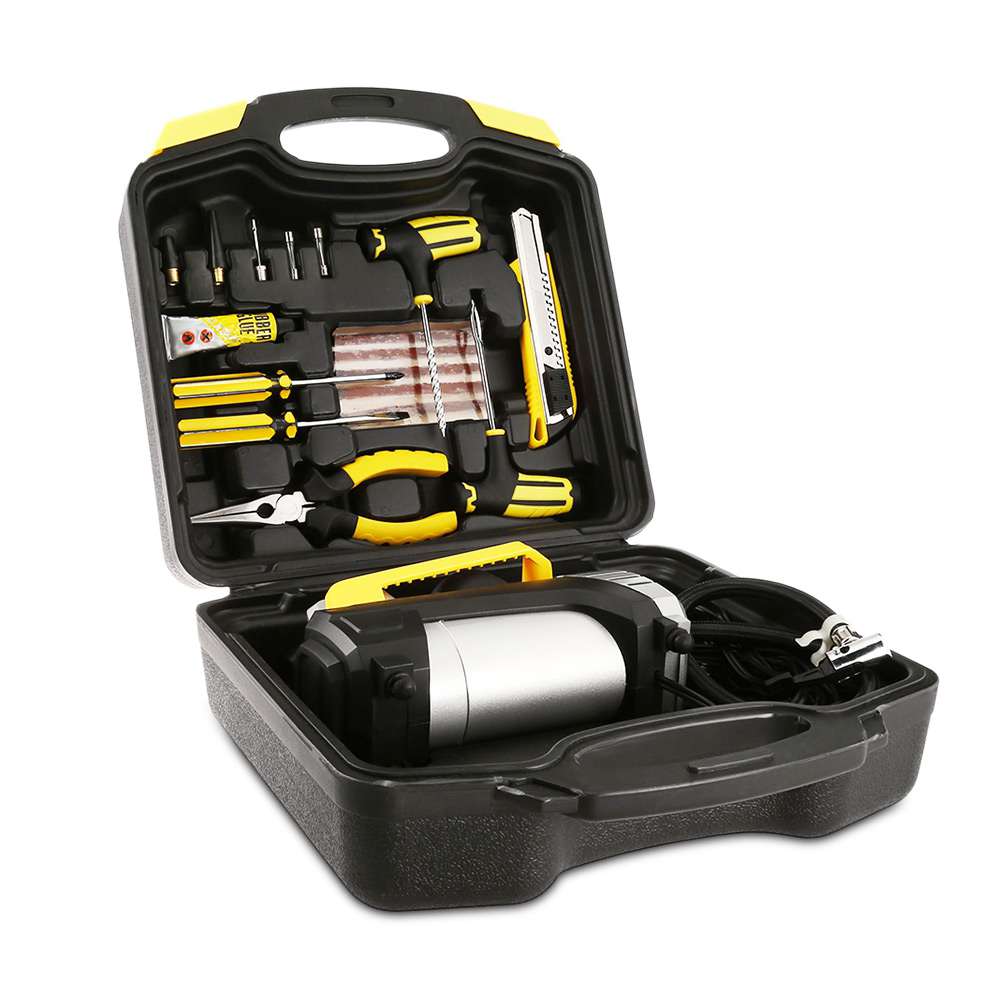 CZK - 3618
Previous:Cheap and Brand New Car Portable Air Pump 12V Tire Inflator
Next:New CZK - 3618 Maintenance Tools Car Pump Air Compressor