60mm LCD Motorcycle GPS Speedometer Odometer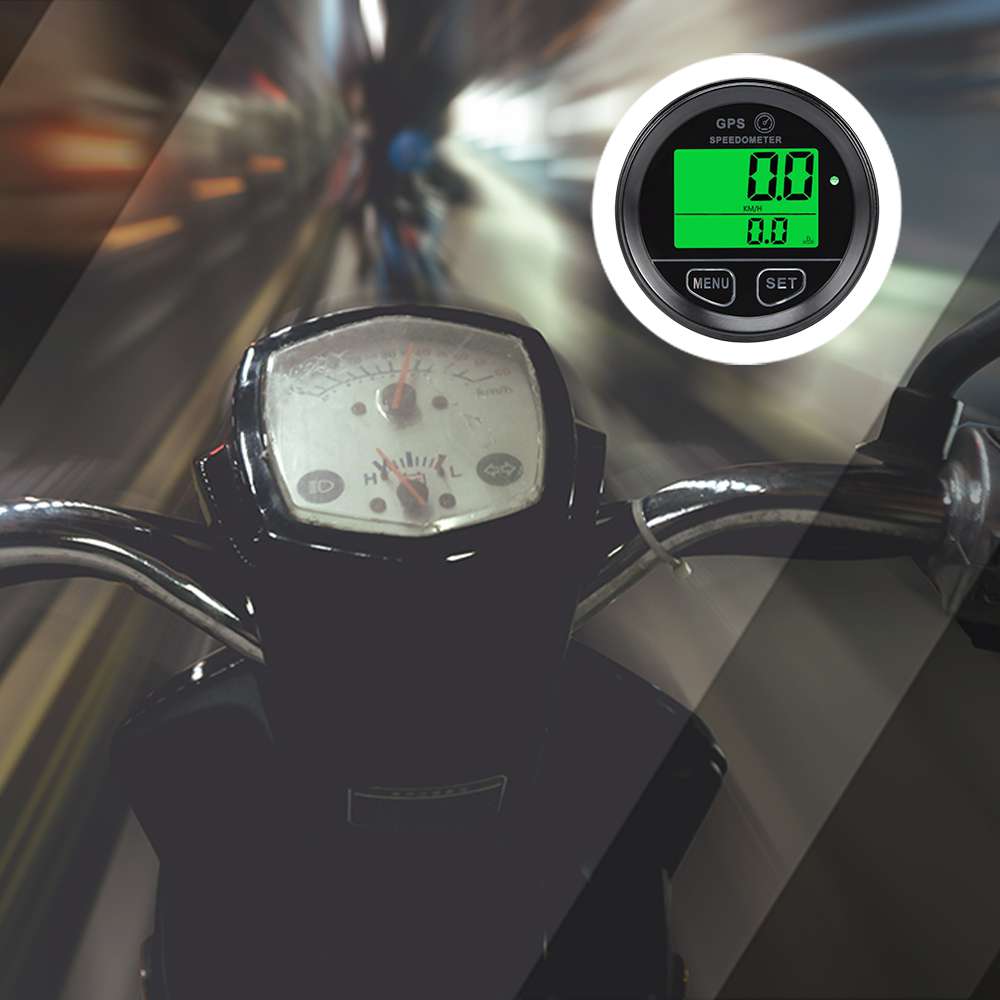 Product Details:
http://www.notebookbattery.co.nz/all-electronic/cheap-new-motorcycle-accessories---parts-e817386.htm
Main Features:
- The instrument with satellite positioning will measure and display the current speed at maximum speed
- Easy to install without external antennas

Parameter:
- Working voltage: DC 10 - 24V
- Waterproof grade: IP65
- Speed measurement range: 0 - 999km/h

Notes:
- Please use the product in accordance with the user manual strictly.
- Please do not try to disassemble the main unit and its accessories.
- Little error will be happened when measuring, within normal range.
- This product is only waterproof on the front screen.
Package weight: 0.175 kg
Package Size(L x W x H): 7.00 x 7.00 x 7.00 cm / 2.76 x 2.76 x 2.76 inches
Package Contents: 1 x Speedometer Set, 1 x English Manual
IPXX Rating Chart

IP Code
The IP Code (or International Protection Rating, sometimes also interpreted as Ingress Protection Rating*) consists of the letters IP followed by two digits and an optional letter. As defined in international standard IEC 60529, it classifies the degrees of protection provided against the intrusion of solid objects (including body parts like hands and fingers), dust, accidental contact, and water in electrical enclosures. The standard aims to provide users more detailed information than vague marketing terms such as waterproof.

The digits (characteristic numerals) indicate conformity with the conditions summarized in the tables below. For example, an electrical socket rated IP22 is protected against insertion of fingers and will not be damaged or become unsafe during a specified test in which it is exposed to vertically or nearly vertically dripping water. IP22 or 2X are typical minimum requirements for the design of electrical accessories for indoor use.

Motorcycle Accessories & Parts
Previous:BT-S2 1000m Bluetooth Headset Motorcycle Intercom Auto Answer FM Radio Interphone with 300 Hours Long Standby
Next:vnetphone V4 - 1200 Full-duplex 1200M Bluetooth Motorcycle Helmet Interphone 4 Riders Intercom